The Perfect Balance of Protection, Durability, & Comfort
Innovative 5-layer active filtration barrier protects the respiratory system with up to 95% filtration efficiency of non-oily suspended particles of 0.3-micron levels.
Manufactured & tested for reliable performance, so your face mask can keep up with your busy schedule.
Made with materials that wick moisture away from the skin, cutting down on irritation for lasting wearability.
The Face Mask Experts Trust Most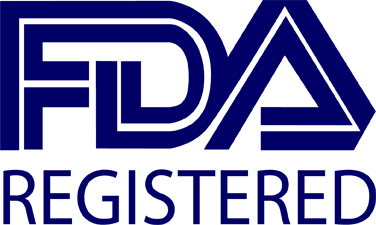 Our highly-effective premium mask with 5-layers of protection, for a total of 95% filtration efficiency, which is why most experts recommend us over the competition.
5-Layers of Active Filtration
Our innovative 5-layer active filtration technology filters 95% of germs, bacteria, & bodily fluids that float in the air while delivering a breathable experience. In other words, stay safe without discomfort.
Recommended to Stop the Spread
FDA-Registered Manufacturer
Lab-Tested for Effectiveness
Adheres to Medical Industry Standards
THE HOPE HEALTH DIFFERENCE
Are you tired of wearing the same mask every single day? Stop settling for a below-average face mask & upgrade your protection today.
Over 7,000 5-Star Reviews
Safety for this Cancer Survivor



I have tried all sorts of masks, and I have found that these are BY FAR the best. I can breathe easily, but still feel safe. My glasses do not fog once I adjust the nose piece, which is a huge bonus. I have ordered 3 times and each time I get exactly what I want with fast shipping. All-in-all, I could not be happier with my orders. Highly recommended!
I am a breast cancer survivor and would not wear any other mask. These are made very well. You can tell the quality just by the feel. They are comfortable, soft ear loops, and fit snugly against my face with room to breathe. I have ordered 3x and sent one order to my adult daughter who feels so much safer wearing them. They have held up well and I will continue to order as long as we need to mask up.

At first, I was a little skeptical since there were so many reports of fake PPE out there. These masks from Hope Health are definitely for real, and I feel confident wearing them. Even after I got vaccinated, I've been wearing these as they are comfortable & offer great protection. These are the only face mask I trust.

Christine M.
San Pablo, California
With the recent surge, wearing the right face mask has become more important than ever before. We are all in this together, which is why we are offering an additional 10% OFF to encourage all Americans to wear a proper mask. Use discount code OMICRON10 at checkout & save 10% today.
Hope Health Supply™ is a family owned and operated business committed to providing the highest quality products at affordable prices